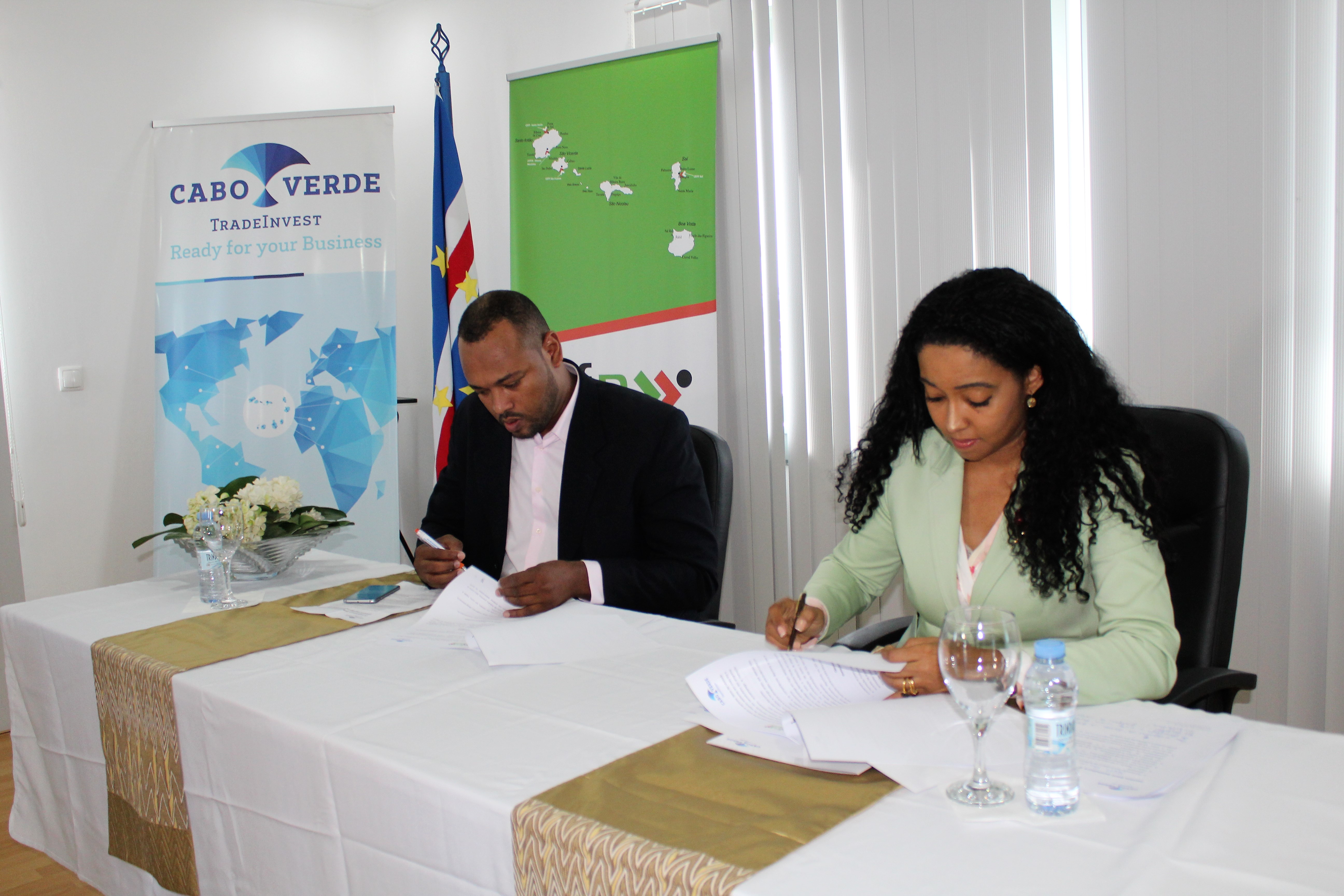 Cape Verde TradeInvest and the Institute of Employment and Vocational Training (IEFP) signed a partnership agreement this Wednesday, October 10 at 3:00 p.m., at the Cape Verde TradeInvest headquarters, in the presence of Santo António, a partnership agreement with the objective of promoting employment and entrepreneurship and provide better conditions for investment in the country.
The two parties will work on a joint communication on Private Portfolio Investment Projects; the projection of the number of jobs planned, as well as the Professional Profiles, information on the sectors of economic activity with business opportunities existing on each island and their respective councils to guide the beneficiaries of the programs of promotion of Entrepreneurship, self employment and Vocational Training , strategic plans and business plans of the Parties, planned events, among others.
In addition to these themes, this agreement will promote other actions such as the contemplation of young unemployed enrolled in the Employment and Vocational Training Centers in training actions provided under the Partnership Agreements signed between Cape Verde TradeInvest and its national and international partner entities, internationalization of skilled labor in order to align demand and supply, collaboration in the labor recruitment processes required to carry out the projects in Cape Verde and in the operationalization of the international mobility servisse.