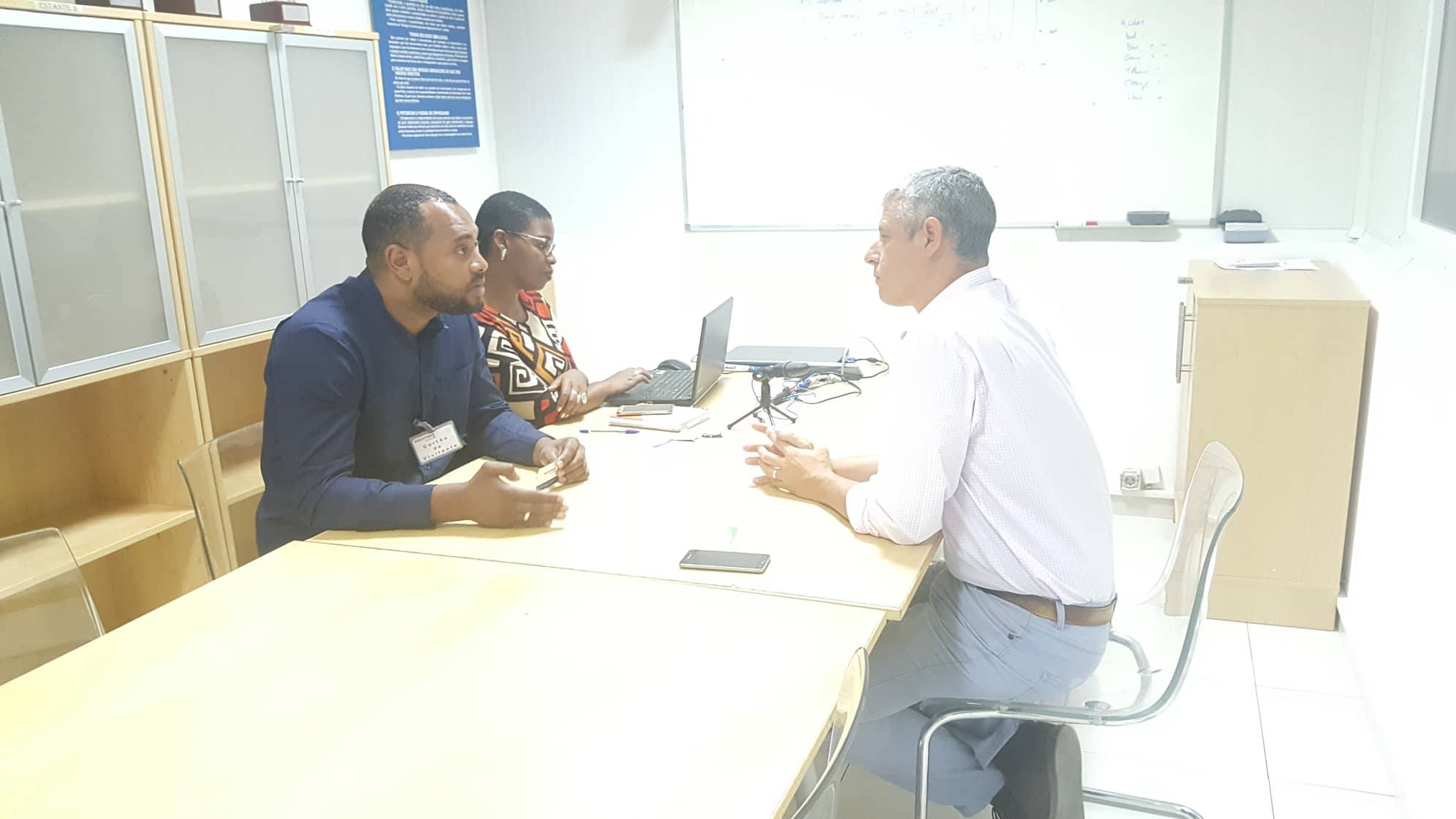 Continuing with the action plan and the policy of approaching the Private Sector and the dissemination of the Professional Internship Program and the Labor Intermediation Platform on the island of São Vicente, the IEFP team, chaired by the Chairman of the IEFP Board of Directors, Dr. Paulo Santos, held another important meeting with the General Manager of Ferscomar / Ubago Group, Dr. José Luís Monteiro.
IEFP has made a small Framework for the Professional and Business Internship Program, as well as the advantages for companies (with WinWin partnerships), having at its disposal a platform for the management of the recruitment of personnel through the provision of job offers and professional internships in the Platform for the Management of Professional Internships and Job Intermediation.
As well as carrying out training / training activities, in order to prepare personnel for recruitment in the said institution (namely maintenance technicians and fish processing, processing and processing machinery).
The company has been collaborating with IEFP in the provision of raw material for the "Fish Transformation" courses and has also welcomed trainees from different institutions of vocational education and training, from the island. This action by the company has been hidden with which we intend from the adhesion to the Program to give greater visibility to the work that has been done in this sense.
At present, the company houses about 1400 workers in the factory (workers, technicians, etc.) and also has a new production line recently introduced, the fish meal factory (for feed), which makes about 1500 workers and there are still good prospects for new recruitment specifically in more technical areas and machine maintenance.
The IEFP will move forward with Frescomar – Ubago Group, a partnership that ranges from joining the Labor Intermediation Platform, the Professional Internship, and the preparation of a qualified workforce for the recruitment in the said company, through actions training.
A joint action has been agreed between the two institutions in the performance of training of maintenance technicians / machines, taking advantage of the technician of the institution that moves the CV for this purpose.
This partnership will bring more benefits to young people enrolled in the CEFP-SV, with greater opportunities for employability and adequate preparation for it, and also allow the IEFP to play its role as promoter of active employment policies and measures with the private companies.
The IEFP team had the opportunity to visit the different units of the Frescomar Ubago Group.
Together we build the future!